Meet The Team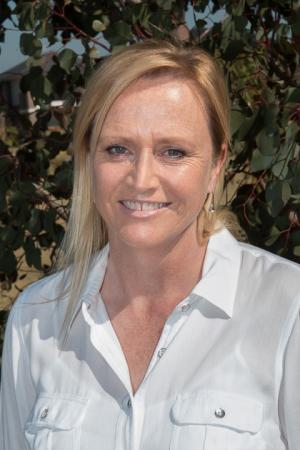 Michelle Murray
Contracts & accounts administrator - Qualified Interior Designer.
Michelle Murray has purchased and sold many properties throughout the years and is accredited which places her in good stead to oversee contract, account and administration duties.
Michelle is a Mum with adult & teenage children herself. Michelle totally understands the hurdles which can crop up from time to time (or even daily) when juggling work with dedicated family commitments.
Michelle is a qualified Interior Designer.
"Her eye for both what looks great and detail is outstanding" as quoted by one of her recent clients Rick Healey. "There is no doubt in my mind that had she not done what she did, we would have not had the same response from buyers" Rick said.
Michelle's creativity gives our clients a distinct advantage over comparable properties when selling or renting their property.
Michelle overseas all of the contracts and administrative roles within the agency.
Outside of these roles, Michelle devotes a great deal of her time to assisting people with disabilities, at Riding for Disabled; whilst soothing her love & passion of horses at the same time.
Mark Sawyer J.P
Mark Sawyer is an exceptionally accomplished & well known professional with over thirty years experience in the real estate industry winning many awards and accolades throughout the years. Mark was born and bred in Sydney. He is a father with a dedicated partner who understands the demands of his real estate career.
Mark prides himself on providing exceptional five star services which exceeds his client's expectations.
Mark's down to earth approach ensures a smooth process where every client is provided with a thorough understanding and knowledge of the process ensuring nothing is left to chance.
Mark is a skilled negotiator and communicator remaining resolutely committed to obtaining the best results for his clients, each and every time. He is non-judgmental and it his honesty and integrity that sets him apart.
Outside of work Mark enjoys cycling, playing soccer and spending quality time with his family.